Titanium and titanium alloys are a type of engineering structural material with an exceptional combination of low density, high strength, good heat resistance, and great toughness.According to relevant data,the application of high-performance titanium and titanium alloy in the aerospace industry accounts for around 70 percent of the entire output of titanium materials. Presently, titanium is used to construct the compressor discs and blades, fan blades, and modern engines. Titanium alloy is used in airplances, engines, and other parts where it has to be connected with welding. Thus, titanium welding process plays a crucial role in expanding the application range of titanium.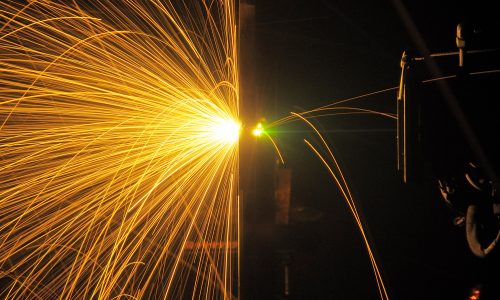 In titanium welding, electron beam welding,a new welding process , has increased. It utilizes the heat energy created by the high speed electron bombardment on the joint of the workpiece to heat, melt, cool, and crystallize to form a weld.
As the welding process is conducted in a vacuum atmosphere, the influence of air is minimized, resulting in a effective seam protection effect. This technology reduces air pollution and produces higher-quality welds than non-vacuum welding. Vacuum electron beam welding has unique benefits.They include good metallurgical quality, thin weld, tiny grain size of weld and heat affected zone, good joint performance, and rapid welding. Most of the particles produced by electron beam welding are equiaxed grains, and the temperature of the welded joints is elevated.
Because electron beam welding requires a vacuum chamber, it is often unsuitable for outdoor welding and welding of large workpieces. Furthermore, because the weld is prone to porosity, it is unsuitable for mass production.

Laser welding is an effective and precise welding technique that uses a laser beam with a high energy density as a heat source. The advantages of laser welding include high energy density, minor thermal deformation, non-contact processing, deep penetration, high efficiency etc.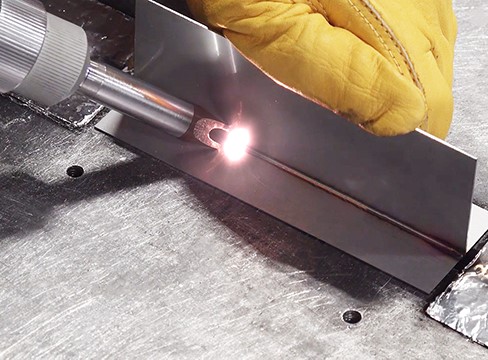 Laser welding can weld refractory metals with a high melting point. It features a great degree of flexibility and automation, and frequently does not require a vacuum studio. Laser welding can purify the metal being welded, resulting in a finished product with mechanical properties equivalent to or superior to those of the base metal. On account of its advantages, laser welding is one of the most advanced industrial methods. Numerous industries, including as aircraft, automobile manufacture, and light electronics, make substantial use of it. China possesses one of the most advanced levels of laser welding in the world. Various domestic aviation scientific research programs have employed it to build prototypes and finished products, therefore expanding the range of possible uses.
Laser welding has disadvantages as well. Its penetration is not as great as electron beam welding.Hence, the plate thickness that may be welded is extremely restricted. The cost of a laser welding system is typically higher than that of conventional welding equipment. However, the high productivity and performance quality of laser welding compensate for the disadvantages.Therefore,it is technologically and economically very competitive.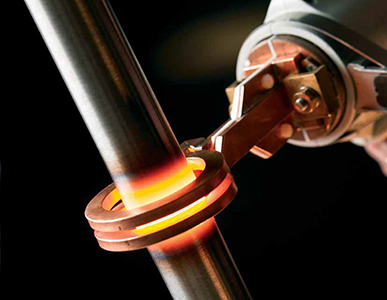 Braze welding is another efficient connection method in the production of titanium alloy components. This method is utilized mostly in the production of complicated titanium alloy structures, such as honeycomb structures and small aircraft precision components etc.
The weldment and the filler metal are heated to a temperature that is higher than the melting point of the filler metal but lower than the melting temperature of the base metal. Braze welding is to use metal material with lower melting point than base metal as solder. It is possible to wet the base metal with the liquid filler metal, fill the joint gap with it, and diffuse it together with the base metal in order to link the weldment. Titanium brazing must typically take place in an environment protected by a vacuum or an inert gas because of the material's high temperature activity.
Braze welding is a technique widely used in the welding of titanium alloys.Nevertheless, it is often reserved for the welding of small components with thin walls and is unsuitable for the welding of titanium alloys with large walls.
Because of titanium alloy's exceptional properties, it has a greater potential for use in aerospace, but it also presents new obstacles for the development of welding technology. The development of sophisticated titanium alloy welding processes will considerably increase the use of titanium alloy in aerospace.