Optimized & industry-ready SolutionS
For all your Tube & Piping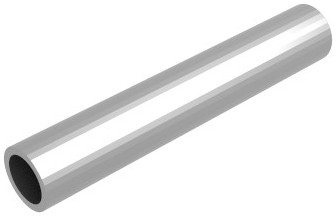 Titanium Tubes are available in both Welded Tube and Seamless Tube form and in conformance with leading international standards including DIN, JISC, AMS, GB and ASTM.
Seamless Titanium Pipes are available in length of up to 18m with diameter ranges from 0.4mm up to 340mm.
Welded Titanium Pipes are available for supply in lengths of 12m with a diameter range of 90mm to up 5,000 for heavy wall rolled pipes. Our titanium welded pipes are welded with single continuous weld lines and are 100% xray tested and liquid penetrant testing.
Titanium tube is used in a variety of applications including for use in titanium heat exchangers, condensers and evaporators and medical applications such as implants.
The choice of using Titanium Seamless Tubes over Titanium Welded tubes is largely driven by application and required dimensions of the pipe. Titanium Seamless Pipes generally offer increased strength and pressure capabilities over Welded tubes with welded tubes offering increased options on size and form. If you already know what type you require please find visit our dedicated titanium tube sites. Alternatively speak to one of our team today.
Capability
The following list gives details of our production capability. For custom and specialist tubes contact our sales team for further information.
Tube Type: Welded Tube / Seamless Tube
Grade Material: CP Grades 1 – 4, Alloys: Grade 5, 7, 9, 12, 24, 26, 29
Seamless Tube Dimensions:

Outer Diameter Range: 0.5 – 330 mm
Wall Height Range: 0.4 – 10 mm
Length Range: < 15000 mm

Welded Tube Dimensions:

Outer Diameter Range: 114 – 5,000 mm
Wall Height Range: 0.5mm – 50mm
Length Range: < 15000 mm

Stock: We also follow the National Pipe Standards and hold a large stock to meet immediate demand.
Production
Applications
Specification
Process
Need help with easier titanium solutions? We are experts!
Check out our Tubing & Piping
Take a peek at our recent titanium tubes