Rapid Production & Delivery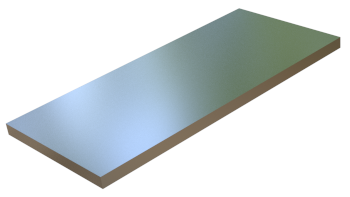 Titanium Sheet and Plate. We supply an extensive range of titanium sheet and plate for fabrication and engineering applications. Sheets can be precision cut to meet your specification along with a number of surface finishes.
Production Standards
ASTM B265, ASTM SB265, AMS 4902, ASME SB265, DIN 17860
Titanium Grades
Gr 1, 2, 3, 4, 5(6Al-4V), 7(Ti-0.15Pd), 9(3Al-2.5V),
12, 23(6AL-4V ELI), 15V-3Al-3Sn-3Cr
Titanium Sheet Dimensions
Thickness: 0.3 – 300 mm
Length: 1000 – 5600 mm
Width: 400 – 2800 mm
Titanium Sheet Surface Finishes
Polished, Mill, Pickling, Painted, Brushed or Blasted
Our supply includes Commercially Pure titanium along with Titanium Alloys including Grade 5 and Grade 9. We offer titanium sheets produced against all major production standards including ASTM (B265), GB, DIN and JS.
Standard
Medical Sheet
Heat Exchangers
Surface
Foil
Production
Standard
Titanium Sheet Specification
Standard Titanium Co. manufacture both pure titanium sheet metal and titanium alloy plate and sheets to ASTM B265, ASME SB265 standards and other regional standards.
Standard Titanium Co. have a wealth of experience in titanium supply had have been a china titanium sheet supplier for over 30 years. In that time Standard Titanium Co. have seen the titanium plates industry evolve and to keep ahead of the rest Standard Titanium Co. have focused on quality in titanium sheets and have established Standard Titanium Co. as a trusted titanium plate supplier.
Grades
Rolling
Thickness Range
Delivery States
1, 2, 3, 4, 7
Hot Rolled
0.3 < t < 4.0
R M
Cold Rolled
4.1 < t < 60
Y M
12
Hot Rolled
0.5 < t < 4.0
R M
Cold Rolled
4.1 < t < 60
Y M
5, 6
Hot Rolled
0.8 < t <4.0
R M
Cold Rolled
4.1 < t < 60
Y M
*Titanium plates are produced to: hot-rolled state (R), cold-rolled state (Y), annealed (M), quenched state (C).
Medical Sheet
Heat Exchangers
Surface
Foil
Production
Titanium Sheet Processing