Titanium materials have become more widely used in recent years as a result of increasing titanium research and development. Titanium wire is one of the common titnaium materials in life.
Titanium and titanium alloy wires, in general, refer to titanium items that are sold in coils or as straight wires. The norm for dividing titanium wires and titanium rods by diameter size is not strict, and different countries have different requirements.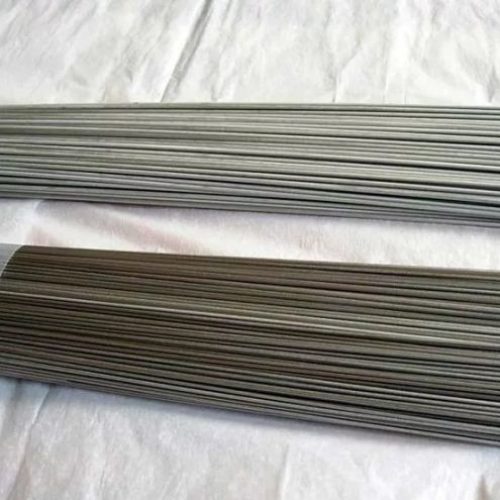 Based on the properties of titanium, titanium wires can be manufactured with various requirements. 
They are generally classified as follows: pure titanium wire, titanium alloy wire, glasses wire, straight wire, welding wire, hanging wire, coil wire, medical wire, titanium-nickel alloy wire and so on. Each wire has a distinct usage. For example,pure titanium glasses wire is primarily used to manufacture glasses brackets.Titanium hanger wires are used to hang weights. Titanium-nickel alloy wires are frequently utilized as memory alloy materials.
The condition of titanium wire are hard (Y)[i] and annealed (M)[ii]. 
The surface of titanium wire are two types: pickling surface and bright surface.
APPLICATION OF TITANIUM WIRES
Titanium wire perfectly "inherits" the benefits of titanium and titanium alloys. It has the characteristics of good corrosion resistance, high specific strength, non-magnetic, high biocompatibility etc.
As a result, titanium wires are widely employed in numerous industries, including aerospace, petrochemical, medical and health, vehicles, construction, sports and many more.
In recent years, more and more variants of titanium wire have emerged as a result of its ongoing development. It also expands the range of applications for high-performance industrial and consumer items.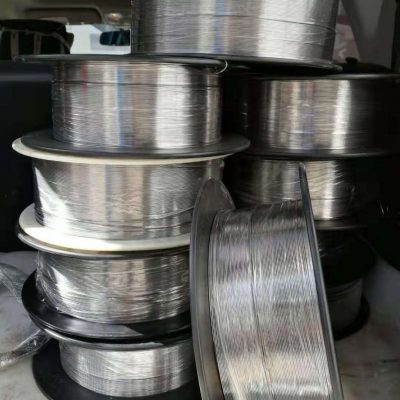 Currently, more than 80% of titanium wires are used as welding wires in applications such as welding of various titanium equipment, welding pipes, repairing turbine disks and blades of aviation jet engines, and welding of casings.
 Titanium wire has been widely utilized in the chemical, pharmaceutical, papermaking, and other sectors due to its superior corrosion resistance.It can be woven into a mesh as a seawater filter, pure water filter, chemical filter, and so on.
Because of their excellent overall qualities, titanium wires are also utilized to make fasteners, load-bearing components, springs, and so on.
In the medical and health industries, titanium wires are utilized to make medical devices, implanted dental crowns, and skull fixation due to their great biocompatibility.
Satellite antennas, clothing shoulder pads, eyeglass frames, and other items are made of titanium alloy wires with shape memory , such as titanium-nickel alloy wires.
Titanium and titanium alloy wires are also used to make a variety of electrodes in the electroplating and water treatment sectors.
The demand for titanium and titanium alloy wire is growing in tandem with the growth of the national economy. They are now in short supply, with significant growth potential.
Situated at the centre of titanium production in China, Standard Titanium Co. brings the lowest pricing and highest engineering standards for metals to the market. Confident that we cannot be beaten on prices and quality we have introduced our price promise guarantee. Customers worldwide choose Standard Titanium as their trusted and reliable supplier of titanium and CuNi mill and finished products.